A 6-month coaching program
for high-achieving professionals who want
to (FINALLY!) leave burnout, anxiety, and
people-pleasing in the past!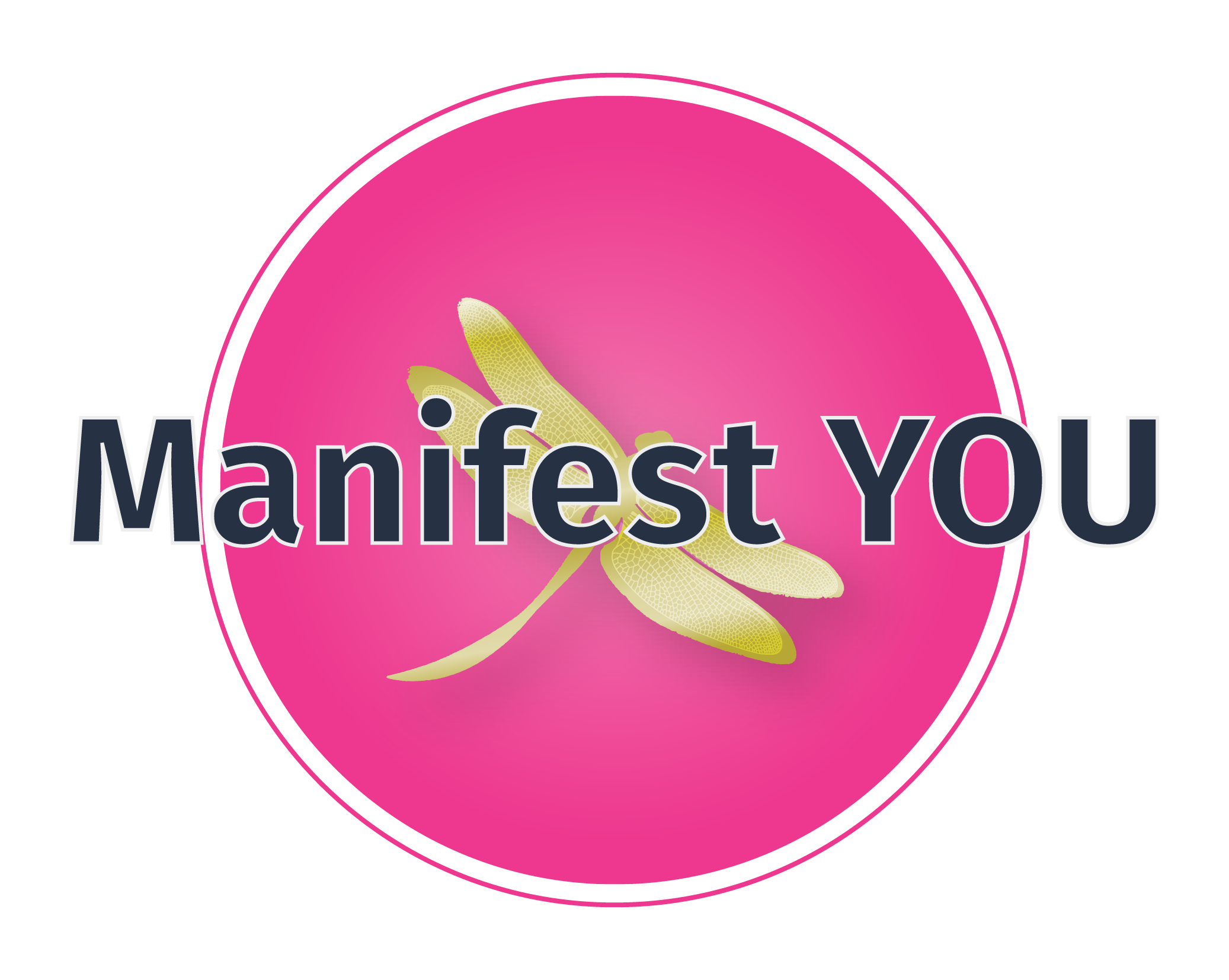 A tailored and bespoke experience for ambitious, driven, but painfully burned-out executives and entrepreneurs who want to rise from the ashes and create their ideal life, one intentional step at a time!
No guru, shaman, or travel to exotic lands required
Learn More
Hey there, fellow
high achiever!
I see you.
I see you shining brightly as a successful, respected, and admired professional!
Your colleagues admire (and secretly envy!) your life — fancy house, fancier car, and a social media feed of smiling faces and #blessed moments!
And the truth is …
You deserve it.
You've run a million miles to get where you are today.
You were the achiever in school.
The go-getter at college.
The winner at work!
And now … you've made it!
So, then why do you wake up every day feeling like something's missing? Like there's this gaping hole inside your soul?
Despite all the blingy awards and accomplishments … you feel unfulfilled, stuck, and burnt out.
You're constantly juggling multiple demands, deadlines, and expectations.
The anxiety around your job, your family, your LIFE keeps piling high like a precarious Jenga tower. One wrong move and everything can come crashing down!
The fear of failure, criticism, and rejection holds your success and peace of mind hostage. You find yourself squeezing yourself into smaller and smaller boxes till you almost disappear.
You wake up and barely recognize the person you see in the mirror — exhausted, disappointed, bitter, frustrated, and a pale reflection of who you truly are!
Most days you don't even take the time to really look at yourself in the mirror because you're too busy numbing your pain with shopping, wine, busyness, or anything else to keep you from giving your life the attention it desperately needs.
There was a time you used to light up the room with your presence. And you may still do that but deep down you know it's not real — it's a mask, a facade. No one knows that the life you've created (and curated!) isn't what you want.
Curling up with a good book, traveling to exotic destinations and enjoying the place and people, and connecting with loved ones with deep conversations — were regulars in your life.
Now, you don't have time for any of those!
You're not taking care of your health, either. You're skipping meals, not getting enough sleep, and not taking breaks. I get it. I was at a point where I'd run myself ragged and had walking pneumonia and no clue that I was that sick!
You're constantly on edge, and your relationships are suffering because of it.
You've lost sight of who you are and how to find the way back to yourself. In fact, you're on a hamster wheel to Nowhereville — running faster and faster but never getting anywhere.
"I was coaching with Tony Robbins and was seeing some results, but wasn't loving it. It was very much chanty, we got to get upbeat, we got to be very hyped, we have to be very high. And I love high energy things, but sometimes I'm just not at that high, high energy. And I've never felt that way with Deepika. You don't have to be yelling and screaming and shouting and all of this, you can just be believing, be pushing through"
– Jeremy
The worst part?
You feel like you're living someone else's life, not your own — following a script that parents, society, or the world at large have written and force-fed you.
You're doing what you're supposed to do. NOT what you really want to do.
Heck, you aren't even sure WHAT you want from life right now!
Your true self, your values, your purpose are buried under years of submission, simmering resentment and settling for whatever was handed to you.
And here's the truth …
NONE of this is your fault.
Everyone teaches you how to achieve and accomplish, how to do, do, and do more!
No one teaches you how to do it in a way that's aligned with what YOU want.
The books and the workshops, the coaching and the therapy, are all helpful.
BUT they often fail YOU.
They fail to create lasting change.
They fail to give you tactical strategies tailored to your life experiences.
They fail to address the unique challenges and obstacles that high achievers face.
They may inspire you in the moment, but they don't provide you with the tools, support, and accountability you need to create real transformation.
You need a program that is tailored to your specific needs, goals, and big, bold vision.
You need a program that is designed to help you create lasting change, not just temporary relief.
You need a program that will help you identify and address the underlying beliefs, habits, and patterns that are holding you back.
You need …
The Ultimate Step-by-Step Approach for
High Achievers Who Want to Create a Life Filled
with Joy, Purpose, and Authenticity
Most high-achieving professionals have a unique challenge — we want to stay ambitious but we also want to align deeply with who we really are.
We want to be blissed out, not burned out. At the same time, we don't want to quit our life and laze on an island in Maui drinking cocktails served in a coconut! That's nice for a week (or even two!) and makes for a good vacation but it's not gonna change your life. #toughlove
We want the breakthroughs without breaking down every aspect of our life.
That is why I created Manifest YOU — a bespoke and tailored experience for ambitious executives and entrepreneurs who want to leave burnout in the rearview mirror as they race towards leading a more fulfilling, rich, and meaningful life.
"Deepika told her personal story and motivated the entire team. She did 1:1 coaching for select team members. In just two weeks, I could see noticable differences in our team. With Deepika the entire morale of our company changed, which was so needed."
– Jason
I am Deepika Sandhu – Silicon Valley consulting executive, award-winning and best-selling author, single momma, and your soon-to-be Life Expansion Mentor.
And I'm a former burned-out high achiever.
Have you ever felt like you needed a control+alt+delete on your life? I definitely did.
Professionally, I was advising high-growth, fast-moving companies as they inspired the world with innovation.
Personally, life wasn't so rosy.
As a high-powered career woman, super mom, and wife, my life looked Pinterest-perfect from the outside – nice cars, a gorgeous home, trendy outfits, fun vacations, and lots of smiles posted on social media.
I was winning at the game of life. If I was in a giant football stadium, the big monitors over the field would be flashing "YOU ARE KILLING IT."
Join Now
Problem is … it was also killing me.
None of the checklists, to-do lists, and activities (or people!) that made up my life were making me happy.
I was exhausted, depleted, sad, unhealthy, and just dragging myself through my days.
I needed to throw all those checklists out the window. I needed an "I Dream of Jeannie" head nod to shake things up and get this all back on track.
So I did the only thing I knew how to do as a busy, overachieving, type-A personality — I scheduled a breakdown and manifested a new life. No guru, shaman, or travel to exotic lands required.
Now through Manifest YOU, I help people just like you (and my former self!) turn boiling point burnout into breakthroughs.
Let me show you how.
"Working with Deepika has helped me realize what could bring me true happiness and reduce the noise around me. She has given me hope and clarity"
– Austin
Module 1: Introduction and Healing Practices

In this module, you'll learn how to:
Create a safe and supportive space for your personal growth and healing
Explore the root causes of your burnout, stress, and negative patterns
Apply FOUR powerful healing practices to connect deeply with yourself
By the end of this module, you'll be able to connect with your body, breath, and intuition, and cultivate a sense of peace and presence that will serve as a foundation for the rest of the program.
Module 2: The Oasis
In this module, you'll discover how to:
Create your "oasis" so you can set the stage for figuring out what you really want and focus on yourself
Transition and tune into your oasis so you can connect to it deeply and use it to transform your life
Untangle yourself from the constant doing and busywork so you can create TIME to go deep within yourself without running away from your regular life to do it!
By the end of this module, you'll have set a stage for your transformation with an oasis that helps you connect with what you want AND you'll know how to make time by re-engineering your life to take on less and do less!
Module 3: Taking Stock
In this module, you'll continue to "break down" and examine your life so you can move intentionally toward where you want to go.
You do this by mastering how to:
Use the Fulfilment Spectrum to examine your current reality in four key areas — love, work, health, and play
Get radically clear on the time you spend on these 4 indicators by conducting a Time Audit
Identify the gaps between where you are and where you want to be, and explore the root causes of your resistance and fears
Use feedback and reflection as opportunities for growth, and develop a mindset of curiosity, compassion, and resilience
By the end of this module, you will know how to examine your life so you can clearly see what you were missing earlier or wanting to ignore! You'll see it, understand it, and with that understanding have the awareness to make the changes you need for a more fulfilling life.
Module 4: Manifest and Believe
This is where the magic happens! In this module, you'll learn how to clarify what you want in your life AND use specific techniques to call it all in. You'll learn how to:
Use FOUR specific strategies to get super CLEAR on what you desire and what you wish to bring into your life without overthinking and analyzing it
Take the shortest path to become the person you want to become
Use scientifically proven techniques to lean into your feelings and bring your ideal life to reality without feeling like a fake or fraud!

Give your manifestation the space to show up while resetting your relationship with time
By the end of this module, you'll know WHAT your dream life looks and feels like and you'll have taken the first steps towards cultivating a mindset of abundance, gratitude, and trust, and attract the resources, opportunities, and people that will support your vision.
Module 5: Saboteur
In this module, you'll continue to set yourself up for success by tackling self-sabotage and silencing self-doubt! You'll learn how to:
Identify and overcome your inner saboteurs, the voices and beliefs that hold you back from reaching your full potential
Recognize the patterns of self-sabotage and self-doubt and replace them with empowering thoughts, feelings, and actions
Release limiting beliefs and practice Radical Self-Acceptance for growth and creativity
By the end of this module, you'll know how to spot (and silence!) those pesky inner critics that hold you back and strangle your success.
Module 6: Allowing

You're at the finish line! In this final module, you'll learn how to:
Practice the art of allowing — the ability to let go of control and surrender to the flow of life

Cultivate a sense of ease, grace, and joy, and trust that everything happens for your highest good

Integrate all the previous modules into a holistic and sustainable approach to Manifest YOU!
This final module will help you create a path forward integrating everything you've learned so you can lean on these tools and continue to manifest YOU with confidence, clarity and calm!
Every module comes with beautiful, soothing guided meditations and journal prompts so you can continue to do the work needed with ease
"Describing her as a motivational speaker does not do her justice. She has a magical way of making the boring or mundane come alive. She literally breathes life into words."
– Laura
Bonuses to Support Your Success,
Growth, and Joy-Filled Life,
Every Step of the Way
Weekly Group Calls
Get the support you need when you need it with group calls EVERY WEEK so you can continue to dig deeper and find yourself without losing focus or energy.
Your calls will happen every month on [ADD DAYS] at [ADD TIME]
Breakdown to Breakthrough Digital Workbook
Putting pen to paper is truly powerful and rewires the mind in many ways.
Use this beautiful digital journal to follow along with the lessons and journal your feelings, experiences, and emotions as they come up so you can learn to sit with them and lean into them.
Digital copy of Hello Universe, It's Me!
Get the book that started it all on your Kindle!
Perfect for reading along with the program so you have more insights into how I've personally used the same strategies to create (and live!) my best life ever!
3-Day Virtual Silent Retreat
NEED DETAILS FROM DEEPIKA
Accessing Riches Masterclass
This mega-effective, super practical masterclass will show you exactly how to access your riches and call in the abundance in every area of your life — relationships, career, money, and MORE!
Manifest YOU is a holistic approach to helping you break down past patterns to create the breakthrough you need for your fabulous future.
And YOU have TWO bespoke options to choose from!
"Deepika's unique blend of life experiences and leadership makes the Manifest You course realistic and relatable. I can now stay in a constant state of possibilities"
– Hari
Manifest YOU
The Guided Group
Program
Get LIFETIME access to:
ALL 6 modules of Manifest YOU

Weekly 1-hour Group Calls

From Breakdown to Breakthrough

Digital Workbook
Digital copy of Hello Universe, It's Me

BONUS! Accessing Riches Masterclass

BONUS! 3-Day Virtual Silent Retreat
Start today with a single payment
of $555 followed by
5 monthly payments of $555 each
Enroll Now
Manifest YOU Expansion
The VIP Experience for Executives
Who Want More
You get everything in Manifest YOU, plus:
Ten 1:1 Calls with Deepika
24/5 Voxer Support
Signed copy of

Hello Universe, It's Me

and the

Breakdown to Breakthrough

Journal
A Gorgeous gift mailed to your doorstep
5 Payments of $1,777 (Or Pay in Full and Unlock a Personalized Solo Retreat with Deepika!)
see below for more details
Enroll Now
Manifest YOU
When you pay in full you unlock
Two 60-minute 1:1 sessions with Deepika
(valued at $1000/session)
Yes, I will pay in full and unlock the
two 1:1 sessions with Deepika.
Let's do it!
Manifest YOU VIP Expansion
Get an EXCLUSIVE Spark Your Soul Solo Retreat with Deepika when you pay in full for Expansion.
*You'll need to pay for your transport and stay for the Retreat. All your meals and of course, the programming and delivery will be taken care of by us.
Yes, I will pay in full and
unlock a solo retreat with Deepika
Let's do It!
"Deepika's Manifest YOU program helped me to unlock my truest potential and spiritual power … myself!
With guided journaling, reflection inward, a virtual silent retreat, and meditations; Deepika's spiritual guidance has transcended my spiritual abilities to manifest and create a life of connection, and curiosity, in addition to being more intentional with my time and thoughts to create a life I truly love."
– Lauren
Not sure if Manifest YOU will work for you?
I hear you!! Chances are you've tried ALL the things under the sun and you're still stuck, stressed, and struggling to create a life you truly enjoy.
Let's see how Manifest YOU stacks up against everything else out there!
Worried you'll hate my approach
(or my voice!) and want a refund?
Manifest YOU is my life's work distilled into a step-by-step approach so you can break through the burnout and build the life you deserve.
Having said that, I understand it may not be for everyone! While we don't offer refunds because of the instant access nature of this program, I do have a couple of options for you.
If you're unsure of whether or not I'll be the best mentor for your transformation, I invite you to either read my book — Hello Universe, It's Me or sign up for my FREE 3-Day Burnout Reset mini program.
You'll get a taste of my approach, teaching style, and methodology and you can then make an informed decision.
"Deepika helped me work through life choices that felt overwhelming until we broke them down into manageable pieces and put them in the context of how each choice helped me be the best version of myself."
– Annie
The techniques and strategies I share are proven and practical. Not fluffy! The only thing I like fluffy is my Nordstrom bathrobe!
Q. Will this work for me if I'm not a high-powered professional but I'm still burned out and frustrated with how my life is right now?
Absolutely! While I've tailored this program to speak to high-performing C-suite executives and professionals, ALL the techniques are applicable to anyone who wants to beat burnout and build their dream life. You are the CEO of your own life and that counts!

Q. How do I decide between the two options — Manifest YOU and Expansion?
Great question! The Expansion is the ONLY way to work 1:1 with me. It is perfect if you want a highly personalized and exquisite experience — working 1:1 is an intimate experience and all the additional support — Voxer, in-person retreat, and 2x 1:1 calls EVERY MONTH — ensure you have a faster path to the transformation you want.
Manifest YOU is perfect if you enjoy the group element but want the flexibility of a self-paced program. And right now, you aren't ready for extensive 1:1 support.
Q. How long do I have access to the program?
The program is designed to be completed in 6 months but you have access to it for as long as I continue to run it. Which, by the way, I plan to do for a very long time!
Q. I still have questions. Who can I contact?
Sure thing! You can reach out to me at [email protected] and I'll be happy to help answer all your questions so you can make a decision your future self will thank you for!
"What I love most about working with Deepika is that there is never any judgment, fluff, or standardized advice - just unique insights that she pulls from her vast career and life circumstances to support your path forward."
– Liyani
I know how tough it can be to achieve success in your career and still feel like something is missing.
That's why I created Manifest YOU — to give you a step-by-step path to creating the life you deserve minus the burnout and overwhelm!
Imagine this …
You are clear, calm, and confident as you pursue your passions and live your purpose
You've quit playing small, stuffing your feelings, numbing the pain, and have silenced self-doubt and let go of limiting beliefs
You enjoy work instead of dreading Mondays, co-workers, and commutes
You have tools to manage anxiety and increase energy, vitality, and resilience
Your health is better than ever and frustration levels are at an all-time low
Best part?! Money finds you as irresistible as I find George Clooney!
But perhaps the most significant outcome of the program will be the sense of fulfillment and happiness that'll come from living a life that sets your soul on fire and makes you want to jump out of bed every day.
You'll wake up every day, excited to tackle the day's challenges, knowing that you're living a life that is true to yourself.
I see this for you and I hope you see it too!